Journal Entry:
Mon Mar 5, 2012, 7:19 PM
Procrastination...
Being a sloth... it's a disease.
All of us struggle with it. On certain days you just don't feel like doing nothing at all. Other days you feel that you worked hard on something and that you're owed time-off for it. And there's that period where you KNOW you should've been working on something; after a lot of time have passed you eventually find yourself wondering WHY you even went along doing nothing for so long.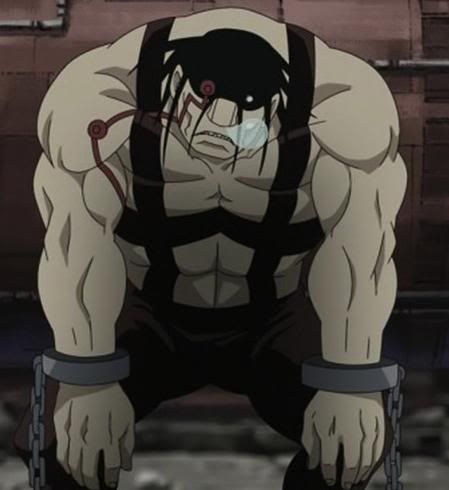 We're not perfect creatures, it HAPPENS.
But being a procrastinator compared to being a hard-worker is a measure of how serious you take yourself.
If you have a regular 9-5, come home whether it's a long commute or short one, and then taking care of family matters (wife, kids, or parents), it can be pretty hard to keep yourself focused. That's a valid reason for struggling trying to stay focused on a creative project. Life is hard in that aspect. You're definitely a hard-worker in that regard. If you do all that and then work your butt off on your creative pursuits, then you're a
mutha-effin' BOSS.
If I could send you an ice cream truck full of Orange Push-Ups, I'd do it just for being such a BOSS.
But 9:10, it's not usually the case, is it not?
I've had moments where I overworked myself hard and then just burnt myself out. That's prone to happen as well. It was basically a failure to pace myself. And once you're burned out, it's hard to even get back in the loop. It's like working up a combo so high in that beat-em up game you love playing (or whatever game that has a system where you're working something up) and then dropping the combo. You lose all your bonuses, all your perks, etc. You just... don't feel like working that combo back up... You get discouraged, turn the game off, don't attempt for a lonnng while, right?
I know the feeling.
That's fine when that happens, just slowly work your way up back to that heat level and it's all good.
Unfortunately, some people just procrastinate heavily though, without really working hard. I have a buddy who wants to get so much done, but he still lives at home with his folks, don't really have a job, and spends time gaming all day. He's clearly recognized as an adult (albeit a young one) too, like 25, yet he's a
Lvl. 86 Freeloader
. That's a neat job class, don't get me wrong. But it'll never get you anywhere.
I have a few other friends that want to get things done as well, one wants to finish writing a book, another wants to make more progress on their game, and a few want to start on a comic and finish a good chunk of it, but they're not taking the necessary steps to make that happen, no matter what's going on in their lives. Some of them are busy, and some of them are just plain lazy.
You have 24 hours in a day. We're already gonna deduct 8 hours for sleep purposes, right? Right. (6 hours, if you're hardcore.) Leaves you with 16 hours. For those who go to work, you have 7-8 hours in your day left. Say if you spend half of that remaining time to deal with family or whatever when you get home. That STILL leaves you with 4 hours. 4 hours x 5 days a week = 20 hours. That's 20 hours towards whatever you need to get done or what project you're trying to complete.
And if you
don't
live under those particular circumstances, and time is more lenient on you, then you really should have NO excuse, even if it's 3 hours left in your day = 15 hours a week (and whatever you allot on the weekend). If you're plugging your whole day dickin' around on games and TV and Youtube and Twitter and Tumblr and Facebook and such, then complaining about having so much to do, then you are acting like
a moron.
You should not be juggling recreational activities and timing for someone to throw the "creative" ball within your juggling session.
Seriously, get a schedule system going and keep to it
. It's the only way you'll stay productive. If you're worried about your project being crappy and art coming out subpar, just keep doing it and move on. You can go back and fix it later once you find the problem. You don't want to kill the buzz. Your creative/project/art workload should
NEVER
outweigh your recreational activities. Things should always be done in moderation.
Again, it's good to have that day once every blue moon where you just lounge out and pig out and hermit yourself to your heart's content,
but don't go overboard.
That's my two cents on this subject.
Other Creativity-themed Seven Sins Subjects:
ENVY --> fav.me/d4nja5v
PRIDE --> fav.me/d4ov3e2


Playing: Nothing ATM
Drinking: Lipton Half & Half